Inspired by 2022 Seniors Who Rock!
August 18, 2022

|

By Mary Day

|
In case you missed Seniors Who Rock 2022 on August 10, here is another chance to learn more about our honorees who inspired us with the words that motivate them to continue making a difference every day. Please support Pro Seniors with a gift in honor of our 2022 Seniors Who Rock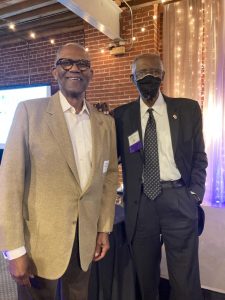 Carrie Caldwell, who began her career as a teacher in Pontiac, Michigan, shared the important role that her faith has in all areas of her life. She especially looks to Proverbs 3, verse 5 and 6:  Trust in the Lord with all your heart; and lean not unto your own understanding. In all thy ways acknowledge him, and he shall direct thy path.
In September, Reverend Damon Lynch and his wife Barbara will celebrate 63 years of marriage. He highlighted this joyful milestone in his remarks, noting that their lifetime partnership works because it is full-time and uninterrupted!
Jim Lawrence referenced pivotal influences in his life that continue to motivate him today: to give his all, speak words that provide value, and, from Horace Mann, "Be ashamed to die until you have won some victory for humanity".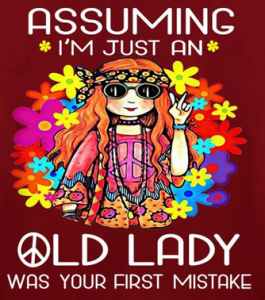 "Creating space for the future" are words that Sister of Charity, Delia (Dee) Sizler shared that inspire her and continue to help her recognize new opportunities. Sister Dee also shared the message on a t-shirt she received recently, "Assuming I'm Just An Old Lady Was Your First Mistake" – clearly, a perfect t-shirt for Dee!
We're grateful to our nominators, who brought these inspiring members of our community to our attention:  Dara M. Kendall nominated her Delta Sigma Theta Alumnae Chapter sorority sister and friend Carrie Caldwell; Michael M. Kennedy nominated Rev. Damon Lynch, Jr.; Erin Childs & Barkha Patel nominated Pro Bono Partnership volunteer James Lawrence, J.D.; and, Gayle Linkletter of Crossroad Health Center nominated Sister Delia (Dee) Sizler, Sister of Charity.  
COMING ATTRACTIONS:  Watch this space for highlights of the celebration captured by our volunteer videographer, Ken Bowers.