Your gift ensures Ohio seniors' access to legal rights, information and dignity!
Our efforts to protect seniors from dangers such as scams and identity theft, while promoting positive images of aging, ultimately help ALL of us.
Founded in 1975, Pro Seniors' mission is to enhance the independence and quality of life of older adults by empowering them, by protecting their interests and by facilitating their access to resources. Pro Seniors' experienced staff understands the complex issues seniors face. Our expertise allows us to take a comprehensive approach to promoting seniors' legal rights, access to health care, and financial security.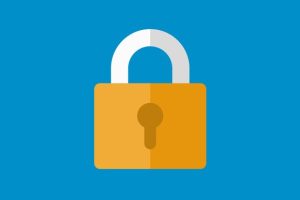 Thank you for supporting Pro Seniors with your gift!
Your security is important to us! Pro Seniors is a 501(c)(3) tax-exempt, non-profit corporation incorporated under the laws of the State of Ohio, Federal Tax Exempt ID number 31-0887471. Contributions are tax-deductible to the extent allowed by law.
We encourage you to read our annual report to learn more about us. Pro Seniors meets all 20 BBB Standards for Charity Accountability, meaning our organization is an Accredited Charity!
You may review our BBB Charity Report, review Pro Seniors' IRS 990 Form and Pro Seniors' 2022 Audited Financials. We also welcome gifts from Donor Advised Funds (DAF). 
If you have questions about making a gift of appreciated stock or other property, or including Pro Seniors in your will, please contact Mary Day, our Development Director, at (513) 458-5525, or development@proseniors.org. We value you as a financial supporter of Pro Seniors  –  your rights are outlined here.
Does your employer match your giving?  You can check at this link.
If you prefer to give by check (from your checking account, a Donor Advised Fund, or as a distribution from your retirement account), please make your check payable to Pro Seniors, and mail to:
Pro Seniors
7162 Reading Road, Suite 1150
Cincinnati, OH 45237