Learn More
Unfortunately, fraud is everywhere and scammers are trying new tactics everyday. Most all of us have been contacted by fraudsters in some way. Information is power – educate yourself about common tactics and trust your instincts.  Remember: do not give out your Medicare number, Social Security number or other personal information to anyone you do not know.
Prevent Fraud with Your

Medicare Summary Notice
Protect Yourself from Scammers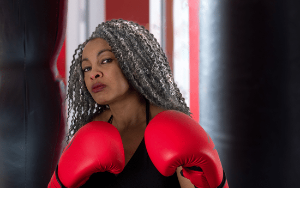 Fighting Fraud Across Ohio​
The Senior Medicare Patrol programs have been fighting fraud for over 25 years.  In Ohio, we're helping to educate older adults against scammers, fraudulent Medicare activity, and medical identity theft.  Read more about our dedication to helping seniors prevent, detect and report medical fraud in this recent Senior Times article.
Scam Alerts
No New Cards!  Fraudsters are calling adults across Ohio promising new Medicare Cards. There are no new cards! Read this blog from Project Director, Lisa Dalga, to learn how to stay safe from this common scam.
Genetic Testing Fraud Alert – genetic testing scams are growing in number across the state.  Testing laboratories target seniors at health fairs, in senior housing buildings, and inundate them with phone calls and texts. Download our Genetic Fraud Tip Sheet to help protect yourself from this common scam.
Free Covid Tests – with the end of the public health emergency on May 11, Medicare will no longer offer free at-home Covid test kits.  Be aware of fraudsters offering free kits to obtain your Medicare number.
Avoid Scams​
Each year, billions of dollars are lost to medical identity scams.
Your Medicare number is like gold!  Protect it like you would a credit card.