2023 Seniors Who Rock - Announcement Coming Soon!
Again this year we have received nominations of remarkable local seniors, and now we are tasked with choosing just three to honor this year. 
Since 2015, Pro Seniors has been challenging ageism by recognizing older adults for their continuing service to improve our community and motivate others to do the same.
Seniors Who Rock is Pro Seniors' one-of-a-kind awards presentation honoring inspirational Ohio seniors who continue to impact the community.
Our honorees are at least 70 years old, and they are active, working or volunteering and adding a value to our community!
While most people who seek Pro Seniors' help are experiencing challenges associated with limited income, a health crisis, or even abuse, neglect, or exploitation, we recognize that aging is also a time for triumph and celebration. Seniors Who Rock is an opportunity to share positive images of aging by highlighting the insights that come with experience and a generous spirit.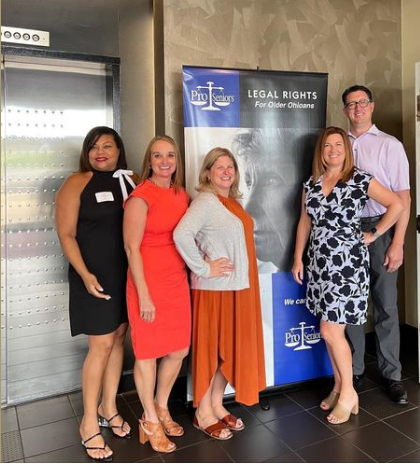 Our Generous Sponsors Help Us Rock for Seniors!
Each Seniors Who Rock sponsorship supports critical services like ombudsman advocacy for people in nursing homes, education to avoid health care fraud and scams, and legal help for seniors facing situations that threaten their financial security.
Learn here how your sponsorship can make a difference for Ohio seniors while also increasing awareness of your organization's community involvement.