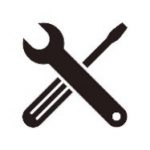 Pro Seniors' Toolkits & Resources
Pro Seniors' Senior Access Project, funded by a Civil Justice Program Fund Grant from The Supreme Court of Ohio, has created user-friendly computer interviews, using Access to Justice (A2J) technology, which collect the data necessary to create the basic customized legal documents most frequently needed by low-income Ohio seniors to resolve their legal problems.
These A2J pro se interviews are located within Legal Toolkits containing legal help materials such as articles, FAQs, related forms, pamphlets and links to other explanatory materials and resources that provide expert guidance to seniors generating and using these legal documents.
It is Pro Seniors' goal to provide low-income senior Ohioans with the information necessary to understand and address their personal legal issues.  However, this website does not give legal advice, does not establish an attorney-client relationship and is not a substitute for seeing a lawyer.
After reviewing the Legal Toolkit information, if you have additional questions and you are an Ohio resident age 60 or over, call Pro Seniors Legal Helpline at 513.345.4160 or 1.800.488.6070.  There you can schedule a free 30-minute phone consultation with a Helpline attorney to answer your legal questions.  If you are not yet 60 years of age, you can contact your local Legal Aid Office at 1-866-LAW-OHIO (1-866-529-6446).
Self-Help Legal Toolkits
Durable Power of Attorney for Health Care and Living Will
Financial Power of Attorney, Revocation of Power of Attorney, and Avoiding Financial Exploitation
Fair Debt Collection Practices Act No-Contact-Letter, Debts and Debt Collection, Debtor's Rights, Garnishment, and Bankruptcy
Wills, Probate Estates, Guardianship, and Transfer on Death Affidavits