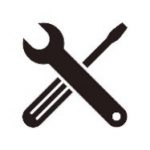 Pro Seniors' Legal Toolkits help low-income Ohioans handle their legal problems without a lawyer.  There are Do-It-Yourself tools to create legal forms as well as Articles and Frequently Asked Questions (FAQs) to explain the legal details.  This website does not give legal advice and is not a substitute for seeing a lawyer.  If you use this Legal Toolkit, let us know if it helped you and how we can improve this site by completing this Survey Form.
Owing others money can be a difficult and stressful situation.  Oftentimes a debt is referred to collection agencieswho may repeatedly attempt to contact you regarding the debt.  Other times you may find yourself being sued for a debt.  This Legal Toolkit explains how to handle creditors and provides helpful resources for protecting your interests when you owe money to others.  First, review the Articles and the FAQs for answers to specific questions.  Then, to create a letter to stop harassing phone calls, you can use the Forms link to create your personalized Stop-Contacting-Me letter.
Throughout this toolkit you may see the acronym FDCPA.  This stands for the Fair Debt Collection Practices Act.  The FDCPA is designed to protect debtors (people who owe money) from abusive debt collection practices by collection agencies.
After reviewing the material here, if you still have questions, call Pro Seniors Legal Helpline for Ohioans age 60 and over at 513.345.4160 or 1.800.488.6070.  There you can schedule a free 30 minute phone consultation with a Helpline attorney to answer your legal questions.
Forms
Links to do-it-yourself forms can be found under the Forms heading on the sidebar of this page.  Forms in this Legal Toolkit include:
Fair Debt Collection Practices Act, Stop-Contacting-Me Letter
Articles
Links to helpful articles can be found on the sidebar, located on the right side of the page.  Articles include Pro Seniors' pamphlets as well as other documents to help you to understand your legal rights and options.
Frequently Asked Questions