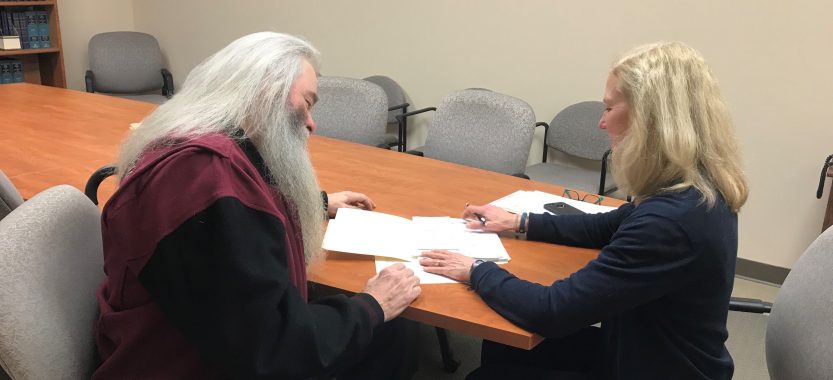 I couldn't have done it without your help!
February 11, 2020

|

By Mary Day

|
"Proceeds will go to unclaimed funds unless you comply within 30 days."
Bob was surprised when he received a letter from an insurance company warning that his deceased father's life insurance proceeds would be deposited as unclaimed funds with the state of Ohio if required documents were not provided within 30 days. This life insurance was carried by his father's employer, with Bob's deceased mother named as beneficiary, unknown to Bob and his mother. His mother's estate had been settled and closed more than 10 years ago, and Bob was the executor and sole beneficiary under her will. Since he wasn't sure exactly what documents the insurance company needed, or if the inquiry was genuine, Bob contacted Pro Seniors.
Pro Seniors attorney Karen Donnelly worked with Bob to get the necessary documents for the insurance company. Once the insurance company had all the required documents, it was able to issue the check for the life insurance proceeds payable to the estate of Bob's mother. Karen then had to reopen the previously closed estate of Bob's mother, as she was the beneficiary on the policy. Bob was her sole heir and reopening the estate was the only way to cash the insurance check. Once the estate was reopened, Bob was finally able to cash the insurance check. Bob, a generous man, chose to share the insurance proceeds and accrued interest with his brother, although they've been out of contact for many years. Karen also sought the help of Managing Helpline Attorney, Mike Walters, to connect Bob with a pro bono private attorney to draft his own will and estate planning documents.
Bob said, "I was totally lost with this whole insurance fiasco. Karen really went out of her way. This would never have worked out without her help. I really appreciate the help I got from all of you at Pro Seniors."
Bob is grateful to Karen for tackling this complicated matter – so are we!
We're also grateful to you. Your generosity supports essential legal services for Ohio seniors. Please give now.