Pro Seniors Welcomes New Board Members
April 27, 2020

|

By Mary Day

|
At the Annual Meeting, on April 24, 2020, Pro Seniors' executive
director Dimity Orlet expressed gratitude to outgoing Board President, Josh Goode, of Barrett & Weber.  Josh has been on the Pro Seniors board since 2011, and has served in a number of leadership roles, including secretary, vice-president, and chair of the resource development committee.  "We thank him for his continued dedication to Pro Seniors," said Orlet.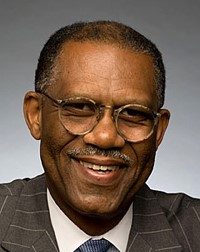 Ms. Orlet congratulated new Officers of Pro Seniors' Board of Trustees, including Michael M. Kennedy, Board President, Chad S. Levin, Vice President, Julie E. Tarvin, Secretary, and Tom Meyer, Treasurer. 
Pro Seniors also welcomed to its Board of Trustees Jill A. Gorley of Mercy Health and Ryan O'Leary of Trinity Aging Life Advisors.