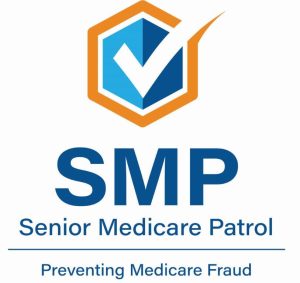 Ohio Senior Medicare Patrol (SMP)
Our volunteers stop Medicare fraud & scams by educating others to recognize the tell-tale signs. You can volunteer, too!
If your Medicare number has been compromised, or you suspect you have been scammed, we may be able to help!  Give us a call at 513-458-5523.
We also offer presentations – in-person or online, consistent with public health guidelines.  Use our online form to contact us.  Watch this brief YouTube video to learn more about the SMP mission.
As a volunteer, in just a few hours a month you can help stop Medicare fraud and scams.  Ohio SMP's team of volunteer peer educators help seniors prevent, detect and report health care fraud, errors and abuse.

Responding to Reported Medicare Fraud, Waste & Abuse
If you find a claim or charge on your Medicare statement for something you did not receive, this could be a sign of an error, waste, potential fraud or billing abuse.  If you call your provider and are not able to resolve this directly, contact Ohio Senior Medicare Patrol.  When you call, Ohio SMP staff will discuss the details of your complaint.  Based on the information you provide about your situation, the SMP staff will determine if our role allows us to work with you to effectively resolve the issue or if your situation should be referred to other agencies for further help or investigation.
Are you concerned about something suspicious on your Medicare statement?  Have a question about protecting your Medicare number?  Use our online form to contact Ohio SMP, or call 513-458-5523 or 800-488-6070, option 4.