Now Accepting Nominations for 2021 Seniors Who Rock
What makes a senior a Senior Who Rocks? 
Our honorees are people who are at least 70 years old, and they are still active, working or volunteering and adding a value and vibrancy to our community.  They are, in other words, inspirational.
To nominate an inspirational senior to be considered for 2021 Seniors Who Rock, please submit the completed form along with supporting information.  For the health of our honorees and guests, honorees will be invited to share their insights and motivation via recorded video, during  our virtual event on August 11, 2021.
While most people who seek Pro Seniors' help are experiencing challenges associated with limited income, a health crisis, or even abuse, neglect or exploitation, we recognize that aging is also a time for triumph and celebration. Seniors Who Rock is an opportunity to promote positive images of aging by highlighting the insights that come with experience and a giving heart.
Join us in promoting positive images of aging with your sponsorship Seniors Who Rock 2021.  Learn more about sponsorship opportunities here.
Our Inspiring 2020 Honorees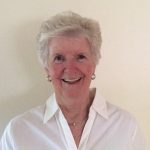 Jean Dowell
A pioneer in women's basketball, Ohio Women's Basketball Hall of Famer, legendary basketball coach and director of athletics at Mt. St. Joseph University, and softball star, Jean launched her next chapter with a guitar and her singing voice.  She supports many charitable causes with musical performances.
James Johnson
Founder of Summer Work Experience in the Law (SWEL) in 1988, Jim retired briefly from the City Solicitor's office before embarking on his work for juveniles with the Hamilton County Public Defender, seeking to find hope in what others deemed hopeless.  Although now retired, Jim continues to actively support SWEL, mentoring and connecting African American college and high school students for a career in the law.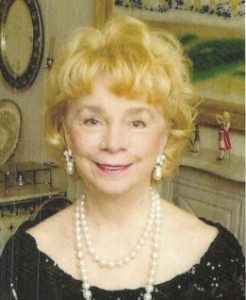 Barbara Kellar
While she began her career as an educator, Barbara is probably best known for her local philanthropy including her nearly 50 years of service to CET and public television.  Among her numerous honors are her 2019 MacDowell medal for lifetime support of the Arts, and a regional Emmy Award for her PBS program, "Showcase with Barbara Kellar."
Thank you for helping us recognize incredible seniors in our community.
Thank You, 2020 SWR Sponsors!
Many thanks to our renewing sponsors Barnes Dennig, Cuni, Ferguson & LeVay, Graydon Head & Ritchey, Johnson Investment Counsel, Hesch Law,  Katz Teller, Mellott & Mellott, Ohio Access to Justice Foundation, Dimity & Matt Orlet, PNC Bank, Ritter Daniher Financial Advisory, Robbins, Kelly, Patterson & Tucker, and Taft Law.   Welcome to Heritage Bank and VonLehman CPA, our newest event sponsors!
Your Seniors Who Rock sponsorship supports critical services like ombudsman advocacy for people in nursing homes, education to avoid health care fraud and scams, and legal help for seniors facing situations that threaten their financial security.
In addition, we welcome in-kind support from Cincinnati Bar Association, Anne M. Maxfield, Nonprofit Consultant, CET Public Television, Ruth's Parkside Cafe, Vonderhaar's Catering,  ITA Audio Visual Solutions. and WMKV FM 89.3.
Contact Mary Day for information about giving or sponsorship – 513-458-5525, development@proseniors.org.
2019 Honorees
Maralyn Itzkowitz, Tom Cuni, Dolores J. Lindsay, and William Deimling, pictured with Dimity Orlet.
Take a trip down memory lane with more of our former Seniors Who Rock honorees.
Here's a clip from 2019 Seniors Who Rock, before the advent of social distancing.