Home OptionsTM
Do you or a loved one need help with daily care? How do you choose long-term care? How do you pay for it? What should you expect when you move in?
Choosing a nursing home, assisted living community, or other care provider for you or someone you love can be one of the most important – and difficult – decisions you'll ever make. Call our Long-Term Care Ombudsman Home OptionsTM for help.
Why Call Home Options?
While we will not recommend a specific home or provider, our certified ombudsman will guide you through the process and connect you with resources to help you make an informed choice. We serve Hamilton, Butler, Warren, Clermont, and Clinton counties in southwest Ohio. If you live outside these Ohio counties, you can locate your ombudsman office here to ask for this assistance.
• What is Long-Term Care?
• How Do I Choose Care?
• Paying for Long-Term Care
• What to Expect When Entering Long-Term Care
• Addressing Problems While Living in Long-Term Care
• Contact Us

What is Long-Term Care?
Long-term care is often in a facility – a nursing home, assisted living, or group home – which provides help for all aspects of a resident's life, including help with activities of daily living such as meals, personal care, activities and more.  Some long-term care is delivered in your own home, by a provider you choose. To determine if in-home care is an option for you, contact your area agency on aging and request a free assessment.  Available community-based services may vary significantly from one area to another. Ask if help is available with transportation, adult day services, senior centers, congregate meal sites and other services. Your Area Agency on Aging will be able to connect you with available services.
How Do I Choose?
The first step is to understand what care and services are needed.  You'll hear this described as the level of care. Listing these needs will help you decide if you should consider a nursing home, assisted living, or another option. Within that level of care, consider what specialty care you may need, such as memory care, dialysis, or bariatric, to name a few. Once you have a good understanding of the level of care needed, start with these web sites that provide information on a facility's past performance. Our ombudsman will help you navigate these sites to find the health department inspection reports (state surveys), or understand the Medicare star rating system, and discuss how to apply this information to your search process. Our ombudsman staff can also share with you resident complaints about a facility that have been verified by ombudsman investigation.
When you've compared a few facilities, the next step is to visit. Not only should you take a tour of the facility with the admissions staff, you will also want to make an evening or weekend visit.  The guides at the links below can help you choose questions to ask, based on the type of long-term care community you are considering.
Nursing Home
Assisted Living Community (Residential Care Facility)
Good! You've narrowed the search or possibly made a choice. Before you sign a Residency Agreement, here are some other things to look for in the contract. Clearly understand what services are included and what services are provided at an additional fee.
Paying for Long-Term Care
Medicare does NOT pay for long-term care. It may come as a surprise to some that Medicare covers up to the first 100 days stay in a skilled, Medicare-certified rehabilitation facility, but not beyond.  If you are on a Managed Medicare Care plan, you may need to choose a facility that is within the plan's network.  Contact your Medicare Managed Care plan before you begin your search.
| | |
| --- | --- |
| Day | You Pay |
| Day 1 – 20 receiving skilled care | Nothing, no coinsurance |
| Days 21 – 100 receiving skilled care | Coinsurance, $194.50/day (in 2022) |
| Days 101 and beyond, or when skilled care stops. | All costs |
If you are a veteran, you may have long-term care benefits through the Veterans Administration (VA). The VA will ONLY pay for long-term care in facilities that hold a contract with VA. Visit va.gov  website to learn more and see if you qualify for VA Aid and Attendance benefits or Housebound benefits
Another source of payment could be a Long-Term Care Insurance policy. Most policies require you to need help with at least two activities of daily living (ADLs) before they begin to pay benefits. Be sure to read and understand your policy. If you are considering buying Long-Term Care Insurance, the Ohio Department of Insurance offers a great checklist of questions to ask and things to consider before purchasing in the Guide to Long-Term Guide Insurance.
The average cost in Ohio is over $7,000 per month (2020) for nursing home care. Many people find their savings quickly depleted.  Before your funds are running low, it's time to learn about Medicaid to help cover the costs. It's important to learn the restrictions to Medicaid coverage as well as other eligibility requirements. Pro Seniors' fact sheets help explain the complicated topics of Medicaid for Nursing Home Residents, or the Assisted Living Waiver programs. You may also call the Pro Seniors Legal Helpline to discuss your specific circumstances.
What If I Have a Problem While Living in Long-Term Care?
As a resident in a new home, you keep your civil rights and now you have additional Resident Rights which are protected by state and federal law. Be on the lookout for these 25 common nursing home problems.
An ombudsman helps advocate for these rights, including the right to have personal choices honored.  Person-Centered Care is a relationship-based approach to long-term care that honors and respects the voice of residents and those working closest with them. It is an effort to individualize care and de-institutionalize the long-term care environment. Learn more at the Ohio Person-Centered Care Coalition.
How Do I Contact the Long-Term Care Ombudsman for Southwest Ohio?
We're here to help you through the journey of finding long-term care for you or your loved one. Contact us today to speak to an ombudsman
Monday-Friday, 8:30 a.m. – 4:30 p.m.
By phone at (513) 458-5518 or (800) 488-6070, option 3.
By email at homeoptions@proseniors.org
Pro Seniors Legal Helpline serves Ohio residents over the age of 60.  For a no-cost phone appointment with a helpline attorney, call 513-345-4160 or (800) 488-6070.
Are you a hospital social worker who discharges patients to long-term care facilities? Download this fact sheet to hand to families to aid the decision-making process. Print, or contact us for copies at homeoptions@proseniors.org.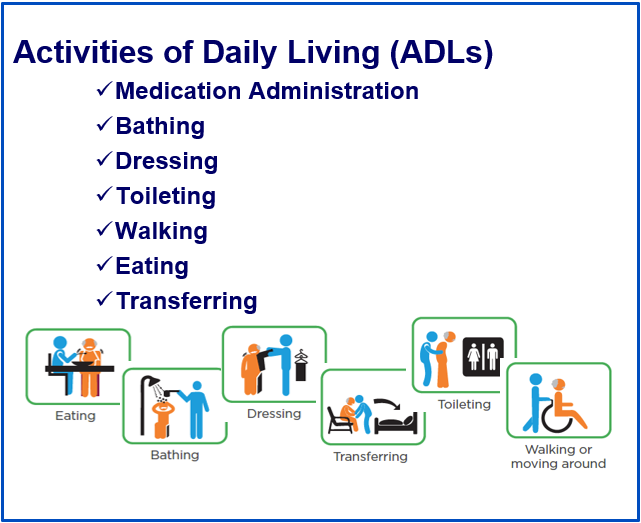 Do I Need "Specialty" Care?
More than 50% of residents in assisted living and nursing homes have some form of dementia or cognitive impairment, including Alzheimer's disease. A nursing home or assisted living may offer, within their facility, a memory-care or dementia care area.  Ohio does not certify or license what a facility may call memory-care, so we encourage you to ask additional questions to learn what is being offered.  Services facilities describe as memory care range from a defined portion of the building that requires a code to enter and exit, to facilities that provide special activities, programs and additional training for the staff.  Make sure you get a written commitment to the services described included in any resident agreement with the facility. Ohio regulations require that facilities that hold themselves out as providing specialty care must provide training to their direct care personnel to equip them to assist residents who have specialized needs.
In Ohio, a Continuing Care Retirement Community (CCRC) is a facility that provides several levels of care on one campus. As a resident requires more health supervision, additional services are added and he may move from independent to assisted living or to nursing care. These communities usually require an entry fee, in addition to a monthly fee, with the expectation that you can stay at the facility as your health needs change.  Other retirement communities may also offer different levels of service on one campus, but may not guarantee continued services as needs increases.  Make sure you understand what commitment is defined in any residency agreement you sign.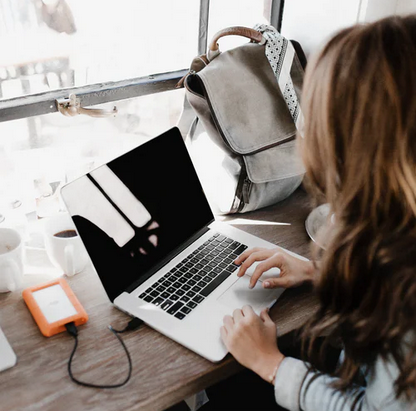 It's Moving Day—What to Expect?
The decision has been made, and now it's time to move in. As you discharge from the hospital or from another nursing home, here is a discharge checklist to keep in mind.  In addition to a clean room, friendly greeting, staff introductions, a new resident should expect:
Immediate transfer of medications and medical records
Baseline assessment within 48 hours
Comprehensive assessment within 7 days of admission to Skilled Nursing Facility
Written care plan within 21 days (max.)
The care plan is an important document based on the comprehensive assessment, also known as the Minimum Data Set (MDS). Your or your loved one and will be asked a lot of questions, and this data instructs the staff in the care a resident should receive. It reflects all areas of a person's life including preferred activities, a shower schedule, religious practices to be honored, and special dietary needs to name a few.